Chula Vista is a dynamic city with an international setting, located just seven miles from downtown San Diego. Long known as a sleepy neighbor to San Diego and Tijuana, MX, in recent years, Chula Vista is in the midst of a cultural revolution with new development, dining and entertainment.
What's Cool Around Here
---
Trust us, we're locals! We've got all the hottest tips for the coolest trip.
What's Cool Around Here
---
Trust us, we're locals! We've got all the hottest tips for the coolest trip.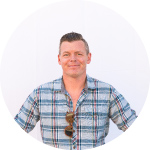 Dave Warner - Culture Trip
Visit Tijuana for amazing food with a healthy dose of urban sophistication. Indulge at Telefonica Gastro Park's mouthwatering gourmet food served from food trucks and decorated with twinkling overhead lights. Stroll down Pasaje Rodriguez, an alley turned hipster haven of coffee shops, artisan shops and adorned with street murals. Rock out at Mous Tache Tijuana with local acts and interesting beers.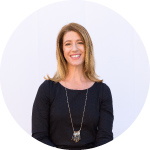 Stacy Warner - Family Fun
San Diego is well known for its abundance of family activities, but there's a lot more beyond the major tourist attractions (which are great too!). Older kids will be thrilled by the Spruce Street Suspension Bridge that spans 375 feet and was built in 1912. Go back in time and out on the water with a tall ship adventure aboard The Californian, a replica of a gold rush era boat and the Official Tall Ship of California. It's no secret that the beach experience in Coronado is unparalleled, but if you haven't tide-pooled there, you are missing the best part.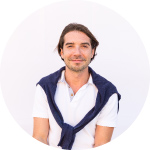 Kristopher Watson - Brews
Eat, Drink, Repeat. Most of San Diego's beer bars focus on local brews, but my favorite Chula Vista bar, Bar Sin Nombre, has an impressive selection of domestic and international beers and you are very likely to find a beer you've never seen before. You can eat tacos for days in Chula Vista and try something new every time. Some of my faves are Tacos el Gordo, which serves up traditional street tacos and Mariscos Fili La Carreta, a food truck (always parked in the same spot) for fish tacos.